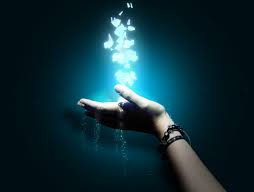 All around us, violence abounds. With the series of senseless shooting, murder, rape, and other violent crimes, we cannot help but wonder if humanity is indeed doomed. Could there still be goodness in the deep recesses of the human heart? Can we still recover from the physical and emotional scars that these negative events inflicted upon us?
'Deepest recesses'
Benghazi attack. Massachussets elementary school shooting. India gang rape case. Boston Marathon bombing. Syrian violence. Southeast Asian territorial disputes. North Korea missile launchings. And countless other events that shake us up each morning when they splash out headlines with blood, fear, and sorrow. We dread to ask — what could be next? Or, more fearfully — WHO could be next?
Fortunately, we can still see a glimmer of hope amidst the darkest of human intentions. Yes, believe it or not, goodness exists in the deepest recesses of our hearts. We just have to take time to look for it and to manifest it through our actions.
'Tiny sliver of light'
A stranger who rushes bombing victims to the nearest hospital. A child who hugs her grieving mom. A president who takes time to give an encouraging speech to his people. A neighboring country who sends aid to another country in need. A preacher who chooses the right gospel to uplift the soul. A lawyer who champions his afflicted client's case. A friend who prays for you everyday.
These are just a few examples of the goodness of humanity. So, yes. In the middle of the storm, there is refuge. In the middle of a tumultuous journey, there is a captain that steers the ship towards safety. In the middle of all this madness, some people take time to let their light shine.
May it be just a tiny sliver of light, it still exists. HOPE. It does exist.
Have you ever been a victim of a violent crime or a traumatic event? Tell us how you got through your ordeal!
Image: mi9