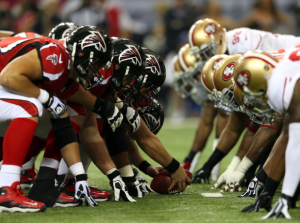 Do you find it odd that in the NFL, NBA, NHL, and MLB, there are no openly gay athletes? Well, we shouldn't find that odd because in every professional sports league, each player is pushed to sacrifice personal goals in order to succeed in the game. And "personal goals" would include personal happiness and the right to come out with who they are. But should it matter if a player is gay or not?
'No openly gay players allowed'
In today's world, the fans, media, and even the league players themselves have set a boundary for athletes: No openly gay players allowed. Is it right that in order to be successful in sports, one has to hide his or her true identity from the world? That in order to function well in a team, one has to strive to ignore his or her own personality and give in to the boundary set by others? Can't we just accept a person for who he or she really is?
Does being gay affect the way a person plays sports? Does it reduce his skills in the court? Does a person's sexuality define who he or she is as a player and as a human being?
'Grow up'
Yes, having a gay player in a team can definitely bring in extra and unwanted attention from the media and the general public, or even from his teammates. But if one player comes out, will this event suddenly destroy the credibility, fun, and business in that sport? To think that there are a bunch of evil happenings leading to the real collapse of reputations — sexual harrassment cases, profanities, DUIs, and all those stuff.
If only people would stop criticizing a player's skills and achievements just because he is gay. If only fans would focus on his numbers on the game instead of the person he is currently dating. We all know that at the end of the day, he is just like you and me — a person who will strive his hardest to win Sunday's game because he'd get the boot if he underperformed. And that does not have anything to do with his sexuality. See what I mean?
For many years already, the world has been functioning with lots of gay people out in the open. Millions of people go to work everyday with gay colleagues. And for them, it doesn't matter if they are gay. Just that they are doing their job well. Let's all grow up and be mature about it.
Do you think openly gay players in major sports leagues will be a distraction or not? Feel free to share your feedback with us!
Image: National Post