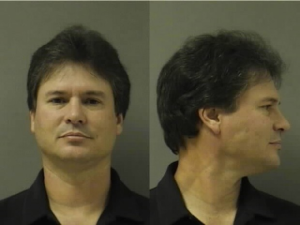 Hundreds of protesters are expected to converge at the Billings, Montana, county courthouse Thursday, to express their outrage over what they call a lenient sentence for a man who admitted raping a 14-year-old girl.
'Committed suicide'
The case began in 2008 when the teen was a student at Billings Senior High School and Stacey Dean Rambold was a teacher. She was 14 at the time; he was 49. The mother, Auliea Hanlon, claims Rambold's "pre-sexual grooming" of her daughter led to the pair having sex.
School officials learned of the relationship, and Rambold resigned. Later that year, authorities charged Rambold with three counts of sexual intercourse without consent. As the case wound its way through the legal system, the girl committed suicide. She was a few weeks shy of her 17th birthday. Hanlon told CNN the relationship was to blame for her daughter's death.
With the teen's death, the prosecution entered into what is known as a "deferred prosecution agreement" with Rambold. This meant that all charges against Rambold would be dismissed if he completed a sex offender treatment program and met other requirements. But Rambold fell short of the agreement. As a result, the case was revived in December 2012.
'Troubled young girl'
Yellowstone County District Judge G. Todd Baugh ruled that Rambold's infractions weren't serious enough. He sentenced Rambold to 15 years in prison. Then, he suspended all but 31 days of the sentence, according to the Yellowstone County District Court. In addition, the judge gave him credit for one day he spent in jail.
"She seemed older than her chronological age," he said. "Basically what we had was a troubled young girl." He added, "I simply did not have the evidence to conclude that her taking her life was because of her sexual offense by Mr. Rambold."
The Montana Organization of Women started a petition calling on the judge to resign.
Do you approve of the 30-day jail sentence for Stacey Dean Rambold? Who is to blame for the suicide of the teen victim?
Source: Paul Vercammen | CNN
Image: Billings Gazette