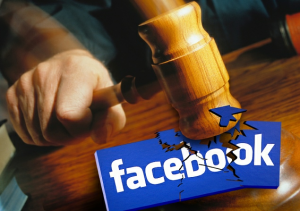 At least three lawsuits have been filed over Facebook's initial public offering, including one in the Southern District of New York on behalf of three purchasers of Facebook common stock. The suit alleges that Facebook's SEC filings prior to going public included "untrue statements of material fact," chiefly regarding the company's admission that its ability to monetize mobile users remains a challenge.
The defendants named in the suit include Facebook executives Mark Zuckerberg, CFO David Ebersman and Chief Accounting Officer David Spillane; board members Marc Andreessen, Erskine Bowles, Jim Breyer, Donald Graham, Reed Hastings and Peter Thiel; and underwriters Morgan Stanley, JPMorgan Chase, Goldman Sachs, Merrill Lynch and Barclays Capital.
The suit relies on reporting from Reuters, which discovered that underwriters including Morgan Stanley lowered their estimates on the social network's revenue growth during the roadshow. Morgan Stanley has said that it followed its standard operating procedure for IPOs with Facebook.
Shares of Facebook managed a slim gain from the IPO price of $38 when they debuted Friday, but then spent the next two sessions in free-fall. The stock finally righted itself Wednesday, climbing 4.5% to $32.40.
A separate lawsuit brought against Nasdaq OMX Group, alleges negligence on the part of the stock exchange operator, which delayed the initial trading in Facebook on Friday due to technical issues and then struggled to send execution confirmations notifying customers of completed trades for several hours.
Do you think Facebook stock can recover after this lawsuit? Share your thoughts with us!
Source: Forbes
Image: NY Daily News