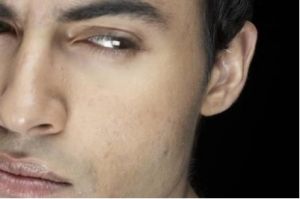 We men don't cop to it, but we worry about our appearance just as much as any woman thumbing through the latest fashion magazine. Yes, we care about how we look; very much, actually — but in a different way than women do. Let's take a closer look:
Insecurity #1: Hair loss
Women have bad hair days. But men have bad hair lives, especially when balding becomes obvious. "Hair loss is psychologically important for men," says Stanley Teitelbaum, director of the Postgraduate Psychoanalytic Institute in New York City.
Insecurity #2: Physical fitness/weight management
"[Men] are not so obsessed with some of the specifics of their looks in same the way women are — but they are into being fitter and leaner," says Daniel L. Buccino, a clinical social worker and assistant professor of psychiatry and behavioral sciences at Johns Hopkins University School of Medicine in Baltimore, MD. "Some want to be bigger and more ripped [man talk for 'big muscles'], others want to be leaner."
Insecurity #3: Aging
William Pollack, associate professor of clinical psychology at Harvard Medical School and author of Real Boys' Voices, says, "Many of these men say they need to look young to get a job," he asserts, adding: "There's some truth in that — but they also feel like they're losing their virility." If a guy has ongoing issues with his attractiveness, says Buccino, "it's time to explore his personality, sense of humor and character."
Let's hear it from the men themselves! What is your greatest insecurity about your body image?
Source: Yahoo News
Image: eHow