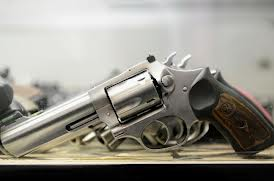 The mass shooting at Sandy Hook Elementary School in Newtown, Connecticut shook the world over the past weekend. In the wake of the death of 26 people — 20 of which were children — the thought of "Hug your kids close" echoed through the minds of parents. Sadly, the weekend's tragedy left 26 families unable to do that ever again. Moreover, the gun control debate has sprung anew. But is gun control really the main issue here?
'String of gun shooting tragedies'
Looking at the details of that heinous crime, we now know that the shooter, Adam Lanza, used his mother's licensed guns to carry out his killing spree. So, that leaves the legality of the guns out of the discussion. Sometime in the near future, somebody — the President, the Government, the citizens — will have to take a significant step to curb the string of gun shooting tragedies such as this and to prevent it from ever happening again.
'Never-dying gun control debate'
We are becoming all too familiar with the next sequence of events that a gun crime triggers. Within the next few weeks, we will be faced with headlines pointing to the guns that killed the students and staff of Sandy Hook. Then, we will hear about authorities dissecting every detail of Lanza's psychological status. And finally, we will go back to the never-dying gun control debate.
Think deeply. If Lanza did not have access to any guns — legal or illegal — would that have prevented him from going on a shooting spree? Take, for example, the Zheng Minsheng incident in 2010. He did not have guns. But he attacked Fugian Province on the East Coast of China wielding just a knife. He was able to enter a classroom and stab eight kids to their demise. This should help us realize that no matter what, killers will always find a way to kill people.
So, what is the real problem that should be addressed here? What should be done to prevent our society from breeding any more killers? Share your thoughts and ideas with us!
Image: Global Post