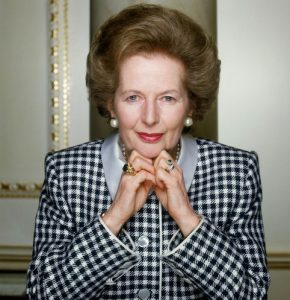 Former Prime Minister Baroness Thatcher has died "peacefully" at the age of 87 after suffering a stroke while staying at the Ritz hotel in central London. Lady Thatcher was Conservative prime minister from 1979 to 1990. She was the first woman to hold the role.
'Same status as Princess Diana'
She will not have a state funeral but will be accorded the same status as Princess Diana and the Queen Mother. The ceremony, with full military honours, will take place at London's St Paul's Cathedral. The union jack above Number 10 Downing Street has been lowered to half-mast while Parliament will be recalled from its Easter recess on Wednesday to enable MPs to pay tributes to the former prime minister.
BBC political editor Nick Robinson said Lady Thatcher – whose husband Denis died in 2003 – had been a controversial politician who inspired "passion" among her critics and supporters. Her government privatised several state-owned industries and was involved in a year-long stand-off with unions during the Miners' Strike of 1984-5. She was also in power when the UK fought a war following Argentina's invasion of the Falkland Islands in 1982.
'True force of nature'
Lady Thatcher survived an assassination attempt in 1984, when the IRA bombed the Brighton Grand Hotel, where she was staying for the Conservative Party's annual conference. During her later years in office she became increasingly associated with Euroscepticism. She is also seen as one of the key movers behind the fall of communism in eastern Europe. She stood down in 1990 after she failed to beat Michael Heseltine by enough votes to prevent his leadership challenge going into a second round.
Having been education secretary, she successfully challenged former prime minister Edward Heath for her party's leadership in 1975 and won general elections in 1979, 1983 and 1987. Sir John Major, who replaced Lady Thatcher as prime minister in 1990, called her a "true force of nature".
What is your opinion regarding Margaret Thatcher's leadership style and political achievements? Tell us your reaction about her death.
Source: BBC News
Image: Bloomberg