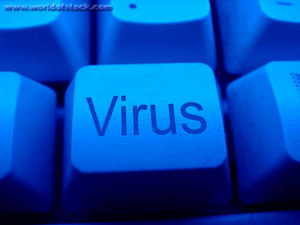 If your PC has ever been infected – or worse, if it's infected right now – you're probably groaning. Yes it's a pain, but the good news is: you can remove viruses yourself, for free.
1:  Back Up Documents, Photos and Videos. Save your important data to an external drive. Be sure to scan this drive and its contents after you remove the virus; you don't want to re-infect your computer after the clean-up.
2: Reboot in Safe Mode. Prevent the virus from running when you try to remove it. To do this, reboot in safe mode.  Choose "Safe Mode with Networking" so that you can still get on the Internet.
3: Download Virus Scanner/Removal Tools. One may do the job, but three will almost certainly do the job. These three have worked for me and come highly recommended by PC Magazine and CNET:
Malwarebytes
SuperAntispyware
PC Tools
4: Run Virus Scanners. Download, double-click to install, accept all the defaults they recommend, and then run each. When the programs locate a virus or any suspicious items, allow the programs to delete the files.
5: Reboot Normally. Reboot your computer normally; no need for safe mode. If the virus is gone, go to step 6.
**IF YOU STILL HAVE THE VIRUS**
Many people will recommend you reinstall Windows or try system restore or download a registry cleaner. I say that at this point, most people should take the computer to a local PC repair shop.
6: Add Security . PC Tools is a real-time virus scanner that you can use as your ongoing protection, or install something like Avast or AVG. Also Microsoft's Security Essentials comes well recommended. You should also go to the Control Panel of your computer, and in the security section click Windows Update. Make sure that it's set up to regularly update.
7: Damage Control. Viruses are a gateway to identity theft and spam. So after you disinfect your computer it's a good idea to check your credit. You should also change all your passwords, especially your email password and any passwords for your financial institutions.
Source: Yahoo News
Image: Tech Usage