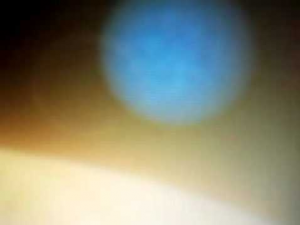 Light from an alien "super-Earth" twice the size of our own Earth has been detected by a NASA space telescope for the first time in what astronomers are calling a historic achievement.
NASA's infrared Spitzer Space Telescope spotted light from the alien planet 55 Cancri e, which orbits a star 41 light-years from Earth. A year on the extrasolar planet lasts just 18 hours. The planet 55 Cancri e was first discovered in 2004 and is not a habitable world. Instead, it is known as a super-Earth because of its size: The world is about twice the width of Earth and has about eight times the mass of Earth. But until now, scientists have never managed to detect the infrared light from the super-Earth world.
Past observations of the planet 0by the Spitzer Space Telescope have suggested that one-fifth of 55 Cancri e is made up of lighter elements, including water. But the extreme temperatures and pressures on 55 Cancri e would create what scientists call a "supercritical fluid" state. Supercritical fluids can be imagined as a gas in a liquid state, which can occur under extreme pressures and temperatures. On Earth, water can become a supercritical fluid inside some steam engines.
Spitzer's new look at 55 Cancri e is consistent with supercritical-fluid waterworld theory. The planet is likely a rocky world covered with water in a supercritical fluid state and topped off with a steam blanket, researchers said. The research is detailed in the Astrophysical Journal.
"When we conceived of Spitzer more than 40 years ago, exoplanets hadn't even been discovered," said Michael Werner, Spitzer project scientist at NASA's Jet Propulsion Laboratory in Pasadena, Calif. "Because Spitzer was built very well, it's been able to adapt to this new field and make historic advances such as this."
How important is space research to us? Share your thoughts with us!
Source: Yahoo News
Image: WN