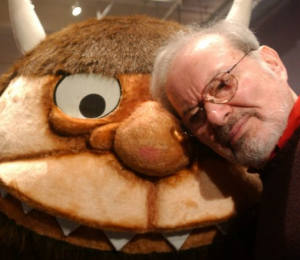 Maurice Sendak, the renowned children's author whose books captivated generations of kids and simultaneously scared their parents, has died. He was 83.
Sendak passed away on Tuesday from complications caused by a recent stroke, his editor told the New York Times. He lived in Ridgefield, Conn., with his German shepherd Herman (named after Melville) and was hospitalized in nearby Danbury. According to the Associated Press, Sendak suffered the stroke on Friday.
Sendak wrote and illustrated more than 50 children's books — including "Where the Wild Things Are," his most famous, published in 1963. The book — about a disobedient boy named Max who, after being sent to his room without supper, creates a surreal world inhabited by wild creatures — won Sendak the coveted Caldecott Medal, the equivalent of a Pulitzer Prize, in 1964. "Where The Wild Things Are" was adapted into a live-action film by Spike Jonze in 2009. "Where The Wild Things Are" was not only revolutionary–but it was also wildly profitable, selling more than 17 million copies, according to Bloomberg.com.
Sendak's other groundbreaking works include "In the Night Kitchen," "Outside Over There," "The Sign on Rosie's Door," "Higglety Pigglety Pop!" and "The Nutshell Library." "Bumble-Ardy," his first book in 30 years, was published by HarperCollins last year. A posthumous picture book, "My Brother's Book," is slated for 2012.
"Sendak understood," Slate observed, "that kids need literature that makes adults uncomfortable. They need books that reflect their chaotic and dark worlds, in which sometimes children do have to feed their mothers."
What is your favorite book by Maurice Sendak? Share your thoughts with us!
Source: Yahoo News
Image: Movie Line