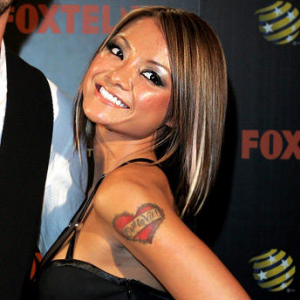 Scary! We hope she gets better soon! Tila Tequila was hospitalized for a week after she suffered a brain aneurysm. The tiny model dropped from 100lbs to 78lbs and was on the brink of death!
A source says Tila suffered her aneurysm in the middle of the night, causing her to think irrationally. Things went south quickly when she took heavy doses of prescription drugs to try to soothe the pain. The same source describes what happen afterwards:
Tila threw up all over her bed after overdosing and felt like she was dying. She was screaming for help, and in desperation, broke her bedroom window and attempted to jump out.

Finally a friend came over after getting a strange text from her and found her convulsing on the bed. He called an ambulance and she was taken to the hospital.
OMG! We couldn't imagine how awful it would be to find your friend in that state! Tila may have also suffered some permanent damage and she still isn't speaking properly. She'll be treated with an outpatient program and she is stable but things are still looking very grim. We hope Tila is able to pull through this medical scare!
Source: Perez Hilton
Image: Lemonwade