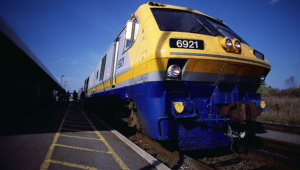 Canadian authorities have arrested two men accused of planning to carry out an al Qaeda-supported attack against a passenger train traveling between Canada and the United States, a U.S. congressman told CNN on Monday.
'Support from Al Qaeda elements'
The news follows an announcement earlier in the day by the Royal Canadian Mounted Police that they had arrested Chiheb Esseghaier, 30, and Raed Jaser, 35. The two men are charged with "receiving support from al Qaeda elements in Iran" to carry out an attack and conspiring to murder people on a VIA railway train in the greater Toronto area, Assistant Police Commissioner James Malizia said.
Despite the allegation of links to al Qaeda in Iran, there was no evidence to suggest the planned attacks were state-sponsored, Malizia said. Iran vehemently denied the allegations that al Qaeda was operating inside its borders.
'Devastating results'
Essenghaier has been a doctoral student at the National Institute of Scientific Research at the University of Quebec since 2010, Julie Martineau, the university spokeswoman, said. He was conducting research on nanosensors, which are primarily used for medical treatments or to build other nanoproducts, such as computer chips, she said.
Al Qaeda has long studied the possibility of attacks on railroad systems — seeing them as cheap, relatively easy to carry out and with potentially devastating results.
Could this foiled terror plot be truly linked with the Al Qaeda? Do you think this is also linked with the Boston Marathon bombings or not?
Source: Chelsea J. Carter, CNN
Image: Yahoo News