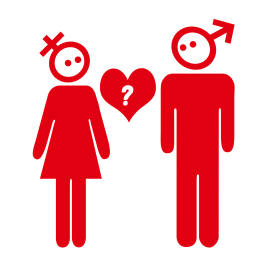 Before hitting the meet-and-greet scene next weekend, what's really going to make you more attractive to the opposite sex — and what's a waste of your dating dollars? Check out these interesting tidbits we dug up for more budget-conscious men and women.
1. Men say that having gorgeous hair trumps a curvy figure. According to a recent survey conducted by Pantene, 60% of men surveyed would rather date a woman with great hair than noticeable curves — and 74% of them said they notice a woman because of her hair.
2. Guys find pink or red lips more alluring than the sexiest pair of stilettos. In a recent Match.com survey of over 24,000 men and women, 88% of respondents said their date's laugh made a bigger impression on a first date; only 12% picked shoes.
3. Women looking for real relationships are more impressed by traditional love tokens than an expensive ride. While women found men showing off a flashy product to be more attractive when it came to dating, that same trait didn't make men more desirable as marriage partners or for long-term committed relationships.
4. Men and women agree: being physically fit makes someone more attractive and relationship-worthy to them. This may be a no-brainer, but if you're thinking of having something more than just a fling, spend your dollars getting rid of your doughy middle and strive for six-pack abs instead.
5. Bad hygiene is a universal turn-off, regardless of what you're wearing. A recent Match.com poll asked nearly 35,000 men and women to name their biggest turn-off on a date. The responses included bad breath (11%), dirty fingernails (1%), body odor (16%) or all of the above (72%). Not surprisingly, bad hygiene is a mood killer for romance.
Source: Yahoo News
Image: Dating Do's, Dont's & Duh!!