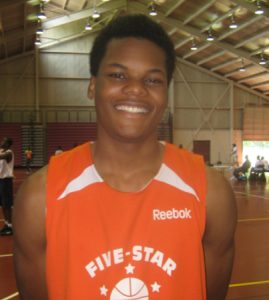 Tragedy struck North Carolina on Tuesday night when Josh Level, one of the state's most promising young basketball players, collapsed during a game and died shortly thereafter from unknown circumstances.
'One of the top prospects'
As reported by The Greensboro News & Record and Greensville Fox affiliate WGHP, Level, a 17-year-old star for Greensboro (N.C.) New Garden Friends School, collapsed during a timeout break in the third quarter of a game at Winston-Salem (N.C.) Quality Education Academy. While a nurse on hand immediately rushed to Level's aid, he was never resuscitated and was pronounced dead shortly after being transported to nearby Wake Forest Baptist Medical Center.
Level was considered one of the top prospects in North Carolina's Class of 2014. The junior had already received scholarship offers from the likes of Oklahoma State and Charlotte and was also being recruited by Wake Forest and North Carolina State, among other top programs. Scouts Focus National Scouting Director Joe Davis told Prep Rally that Level was easily one of the top 10 players to compete at his Greensboro Invitational event in 2012.
'Passed far too soon'
In an earlier interview with the Wolfpacker's Jacey Zembal, Level said that he was motivated by his desire to prove those who had overlooked him wrong. Sadly, Level will never get that chance now, having passed far too soon while playing the game he loved.
What do you think was Josh Level's cause of death? In line of this very promising player's sudden death, should basketball teams implement a stricter health screening method for all its prospects?
Source: Cameron Smith, Yahoo Sports
Image: The Big Lead