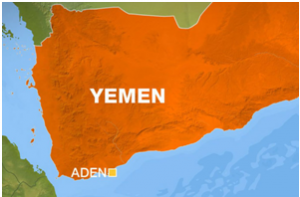 Several al Qaeda militants escaped early Monday from a prison in the southern Yemeni port city of Aden, officials said, tunneling their way out in the second such spectacular jailbreak this year.
A prison officer said at least 10 convicts escaped through an up to 130 feet long tunnel, which took the inmates from under the western side of the Aden prison to near a petrol station outside the prison walls. A security official said 15 militants fled in the prison break, including 12 convicted for the killing of security officials and a bank heist.
The discrepancy in the number of escaped prisoners could not be immediately reconciled. Both officials spoke on condition of anonymity because they were not authorized to speak to the media.
Yemen, the Arab world's poorest nation, has been wrecked by months of political turmoil and unrest. The country is also home to al Qaeda in the Arabian Peninsula, which the U.S. considers the terrorist network's most active and dangerous offshoot. Islamic militants with links to the group have taken advantage of the country's turmoil to seize control of several towns in southern Yemen.
Yemen has seen spectacular jailbreaks before. Investigations into these breakouts and subsequent trials showed that some prison security officers were involved in helping the convicts flee and several officers have been jailed.
Source: CBS News
Image: Aljazeera.com