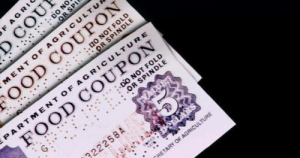 Salmonella outbreaks. E. coli outbreaks. Millions of dollars in economic losses. These are among the scenarios the Obama administration warned about last month as it claimed the sequester would force the U.S. Department of Agriculture to furlough meat inspectors.
'Raise awareness about food stamps'
But while the administration prepares to take that step, it continues to pursue a "partnership" with the Mexican government to "raise awareness" about food stamps among immigrants from that country. When a top Senate Republican proposed cutting off funds for that program last week — in the form of an amendment to a budget resolution — Democrats on the Budget Committee shot it down.
It's hard to put a firm price on the cost of the partnership, which was launched under the George W. Bush administration. But an aide to Sen. Jeff Sessions, R-Ala., who has railed against the partnership for months, said it could easily be in the millions.
'Noncitizen immigrants from Mexico'
According to a letter from Agriculture Secretary Tom Vilsack to Sessions last September, the "partnership" since 2004 has included roughly 91 meetings between U.S. and Mexico embassy and consulate staff; 29 health fair events; and 31 roundtable discussions, conferences and forums in 20 cities.  Twenty percent of the meetings and activities occurred since 2008, according to Vilsack's letter. Sessions is concerned the collaboration amounts to a vehicle for the USDA to pressure people onto the food-stamp rolls — in this case, noncitizen immigrants from Mexico.
The USDA denies this. However, Vilsack's letter indicates the number of legal, noncitizens participating in the program — now called the Supplemental Nutrition Assistance Program — has increased from 425,000 to 1.23 million between 2001 and 2010.
What is your insight regarding the Supplemental Nutrition Assistance Program? Should the government put an end to it?
Source: Fox News
Image: Weasel Zippers