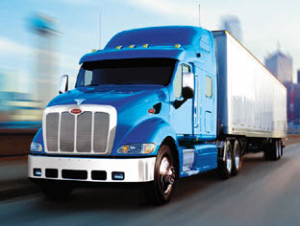 There are as many as 200,000 job openings nationwide for long haul truckers, according to David Heller, director of safety and policy for the Truckload Carriers Association. But these positions are difficult to fill, and even harder to keep filled.
The pay isn't bad: Truckers earn a median annual wage of $37,930, which is $4,000 more than the median wage for all jobs, according to the BLS. The top 10% of truck drivers make more than $58,000 per year. So why do so many long-haul trucking jobs remain unfilled?
First, it's difficult to get certified. The biggest hurdle for the unemployed is probably getting a commercial driver's license, which requires a training course that's up to eight weeks long and costs about $6,000. And when drivers do get on the road, they find the long-haul lifestyle isn't easy, living for weeks at a time in the cramped confines of the back of the truck.
For these reasons, job turnover is high for truckers. At the same time, as the economy stages a gradual recovery, more new positions are becoming available. Derek Leathers, president and chief operating officer at Werner, said that his company has about 100 open long-haul truck driving positions. The current shortage of truckers has forced his company to work much harder than it used to in order to fill these positions, spending more money on advertising and additional recruiting staff.
Werner is offering a $5,000 signing bonus for its "team driver" positions, where two drivers are together in one truck, working in shifts so that the truck can cover as much as 1,000 miles a day. The company also offers paid apprenticeships to veterans, hiring 35 of them per month. Trucking can be good work, and even highly lucrative, but it will never be an easy choice.
Would you take on a job as a truck driver? Why or why not?
Image: Truck Addicts