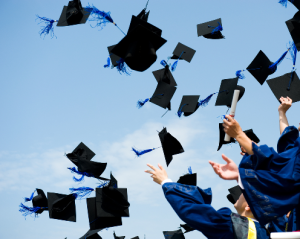 A long time ago, college education used to matter a lot. It used to symbolize prestige and a brighter future. But nowadays, with the prevalence of financial problems among college graduates, many are left to question if a bachelor's degree is really worth all the fuss? Well, it actually depends on a lot of things.
'Unemployed or underemployed'
Because of the rising problems of student loans, more and more college graduates are postponing having weddings, babies, and houses. Many of these graduates end up unemployed or underemployed.
At present, there are a lot of worthless or unchallenging degrees that crop up in universities where many students sadly flock to. One such is the course on Lady Gaga (Yes, it exists). Moreover, college students are overly exposed to too much drinking, illegal drugs, and casual sex. These things make college sound quite unappealing right now, in terms of the quality of education. So, those who only want to go to college with a life-is-one-big-party motto should not even try. And if you feel that you are just entering a university because everyone else is, it would be better for you to not go to college, lest you do not finish your full course.
'Wise decision'
Some courses lead to more lucrative jobs than others. If you're just borrowing money for tuition, you have to make sure that your course will lead you to a job that will give you a good pay, to make your loan worth it.
Some companies favor one university over another. If you want to get an edge over the others, you'll have to invest more to get into a really good universtity. However, you still have to make sure that you are taking the right course and you know how much it's going to cost you.
When it comes to financial stability, a college degree is not an assurance that you will get it. Yes, it can help you, but if you think that it will only bury you in so much debt and stress, then maybe it's not for you. There are other good-paying jobs that do not need a college degree. Still, that degree can be an important tool for your future career, if you are committed and capable of finishing your course.
Indeed, a bachelor's degree is not for everybody. When it comes to college, making a wise decision matters a lot.
Do you think you need a bachelor's degree to get a good job? Feel free to comment on this topic!
Image: Under 30 CEO