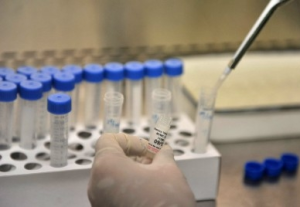 A new SARS-like virus recently found in humans is "a threat to the entire world," according to the director-general of the United Nations' World Health Organization.
'Not SARS'
Novel coronavirus is part of a family called coronaviruses, which cause illnesses ranging from the common cold to SARS, or Severe Acute Respiratory Syndrome, as well as a variety of animal diseases. However, the new virus is not SARS.
The virus had infected 44 people worldwide as of last week, most of them in the Middle East, according to the World Health Organization's most recent update Thursday. Half of them have died. Also in its Thursday update, the WHO appeared to have given the novel coronavirus a name: Middle East respiratory symptom coronavirus, or MERS-CoV.
'Not yet known'
Novel coronavirus acts like a cold virus and attacks the respiratory system, the Centers for Disease Control and Prevention has said. But symptoms, which include fever and a cough, are severe and can lead to pneumonia and kidney failure. Gastrointestinal symptoms such as diarrhea have also been seen, according to the WHO.
It's not yet known how humans contract the virus, experts have said. Most of the cases so far have been seen in older men with other medical conditions; precise numbers are hard to come by, as officials don't know how many people might contract a mild form.
Cases have been identified in eight countries including France and Saudi Arabia, according to the WHO. Other European countries include Germany and the United Kingdom. No cases have been reported in the United States, but infectious disease experts have said it would not be surprising.
Are you alarmed by this health news? Do you know of a similar case in your place?
Source: CNN
Image: The Voice of Russia