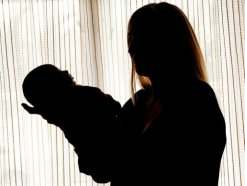 From Australia to Spain, Ireland to America, and as recent as 1987, young mothers say they were "coerced", "manipulated", and "duped" into handing over their babies for adoption. These women say sometimes their parents forged consent documents, but more often they say these forced adoptions were coordinated by the people their families trusted most…priests, nuns, social workers, nurses or doctors.
Last month, a Dan Rather Reports producer and crew were in Canberra, Australia as Parliament released the findings of an 18-month-long investigation revealing illegal and unethical tactics used to convince young, unmarried mothers to surrender their babies to adoptive homes from the late 1940s to the 1980s.
In some cases, mothers in Australia were drugged and forced to sign papers relinquishing custody. In others, women were told their children had died. Single mothers also did not have access to the financial support given to widows or abandoned wives, and many were told by doctors, nurses, and social workers that they were unfit to raise a child.
Two weeks ago, a prominent Canadian law firm announced that it would file a class-action lawsuit against Quebec's Catholic Church accusing the Church of kidnapping, fraud and coercion to force unwed mothers to give up their children for adoption.
Since October, Dan Rather Reports has contacted nearly 100 alleged victims, social workers, researchers, lawyers and authors from around the world to shine a bright light on the issue of forced adoptions. We have interviewed numerous women in the U.S. who told us that they were sent to maternity homes, denied contact with their families and friends, forced to endure labor with purposely painful procedures  and return home without their babies.  Single, American mothers were also denied financial support and told that their children would be better off without them.
Source: Yahoo News
Image: Bangkok Post