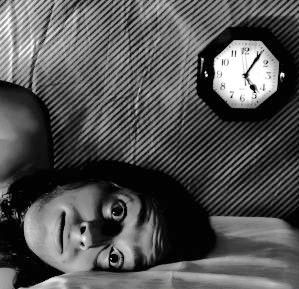 We often worry about lying awake in the middle of the night – but it could be good for you. A growing body of evidence from both science and history suggests that the eight-hour sleep may be unnatural.
'Waking period'
In 2001, historian Roger Ekirch of Virginia Tech published a seminal paper, drawn from 16 years of research, revealing a wealth of historical evidence that humans used to sleep in two distinct chunks. These references describe a first sleep which began about two hours after dusk, followed by waking period of one or two hours and then a second sleep.
During this waking period people were quite active. They often got up, went to the toilet or smoked tobacco and some even visited neighbours. Most people stayed in bed, read, wrote and often prayed. Countless prayer manuals from the late 15th Century offered special prayers for the hours in between sleeps. And these hours weren't entirely solitary – people often chatted to bed-fellows or had sex.
'Sleep maintenance insomnia'
Ekirch found that references to the first and second sleep started to disappear during the late 17th Century. He attributes the initial shift to improvements in street lighting, domestic lighting and a surge in coffee houses – which were sometimes open all night.
Today, most people seem to have adapted quite well to the eight-hour sleep, but Ekirch believes many sleeping problems may have roots in the human body's natural preference for segmented sleep as well as the ubiquity of artificial light. This could be the root of a condition called sleep maintenance insomnia, where people wake during the night and have trouble getting back to sleep, he suggests.
The next time you wake up in the middle of the night, think of your pre-industrial ancestors and relax. Lying awake could be good for you.
Do you also believe in the idea of a contiuous 8-hour sleep? What do you do when you are struck by insomnia?
Source: Stephanie Hegarty, BBC News
Image: My Zeo