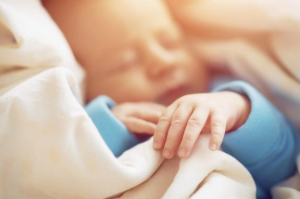 Lucifer cannot be born in New Zealand. And there's no place for Christ or a Messiah either. In New Zealand, parents have to run by the government any name they want to bestow on their baby. And each year, there's a bevy of unusual ones too bizarre to pass the taste test.
'Must not cause offense'
The country's Registrar of Births, Deaths and Marriages shared that growing list with CNN on Wednesday. In the past 12 years, the agency had to turn down not one, not two, but six sets of parents who wanted to name their child "Lucifer." As the agency put it, acceptable names must not cause offense to a reasonable person, not be unreasonably long and should not resemble an official title and rank.
'Lifetime of pain'
It's no surprise then that the names nixed most often since 2001 are "Justice" (62 times) and "King" (31 times). Some of the other entries scored points in the creativity department — but clearly didn't take into account the lifetime of pain they'd bring.
"Mafia No Fear." "4Real." "Anal." Then there were the parents who preferred brevity through punctuation. The ones who picked '"*" (the asterisk) or '"."(period).
And what happens when parents don't conform? Four years ago, a 9-year-old girl was taken away from her parents by the state so that her name could be changed from "Talula Does the Hula From Hawaii."
Would you name your child 'Lucifer' or 'Messiah'? Tell us about the craziest name you've come across!
Source: Lateef Mungin, CNN
Image: NY Daily News