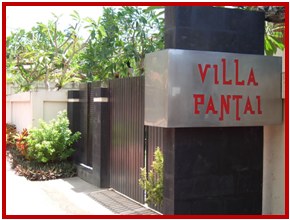 Do you want to bask under the warm Balinese sun in a luxurious villa in Bali for free? Do you wish you could have a few days of blissful peace in a luxurious beachfront Bali Villa without shedding a penny for it? Are you itching for a well-deserved week of relaxation in an enchanting island but can't afford it? Well all you need to do is participate in Ziimeo's travel video sharing competition and you could become the winner of a 7-nights accommodation at Villa Pantai, Bali, Indonesia.
Ziimeo is your travel gateway to the world!
Ziimeo is the up and coming travel video and media sharing website that is open to all travel geeks worldwide. It allows its members to upload their unique travel media may it be a video, photo, music, or game, and share it to the world. Community members can also create groups to discuss special travel topics, places, or experiences. If you are not yet a member, you just need to create a free account and you can start tagging your favorite media and subscribe to other members' media feeds as well.
Exciting rewards from Ziimeo!
Aside from entertainment, Ziimeo also gives its members the chance to win amazing prizes from its exclusive competitions! The site has just launched its Best Holiday Travel Video contest on August 29, 2011. Members can submit a travel video of any theme that is 3 to 5 minutes in length. By submitting their qualified video entries on the competition page, members now have the chance to win a most coveted 7-night accommodation at Villa Pantai, Bali for 4 adults. This prize comes with a pocket money of US $1,000 which can have a value of up to US $3,240, depending on the date and availability. What a great deal!
The contest will run until December 16, 2011. Members can vote for the best video by clicking the "Like" button on their best entry. The winner will be announced December 21, 2011 on the news website KozMedia News. All the other details of this exciting competition are available at the Ziimeo Competition Site.
Win a luxuriously romantic vacation of a lifetime in Bali at Villa Pantai!
Villa Pantai is located in Candi Dasa, Bali, Indonesia. The villa is ideally located for an enchanting vacation because of the awe-inspiring scenery that surrounds it, the Indian Ocean, the majestic backdrop of the revered Mt Agung and the mystical island of Nusa Penida and Lombok Strait. Then of course is the restful ambiance of the fully-furnished villa, and the excellent service being provided by its highly-trained professional staff.
The villa is complete with all the luxurious amenities that you will need for a refreshing vacation — luxury bedroom suites, a large lounge, dining room, pool and Jacuzzi spa, bar facilities, entertainment sets, in-house DVD and CD library, computer and internet service, personal electronic safe, in-house dining experience, manicured gardens, 24-hour security, and many others! What more can you ask for? It is the perfect place for a holiday getaway!
Are you excited to show your best travel video to the world? Grab this once-in-a-lifetime opportunity and participate in this contest. You might just be the winner of  this luxurious Bali vacation that you have been dreaming about. So, what are you waiting for? Charge your batteries, start shooting your unique travel video, and upload it on Ziimeo today!  A wonderful beachfront adventure is waiting for you at Villa Pantai Bali!