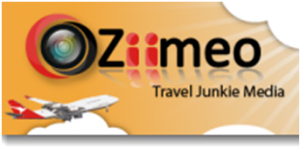 Ziimeo is an online community composed of travel junkies who regularly share their travel adventures on the site. This video-sharing site is open for members to view, upload, and share photos, videos, music and games, and they can even form their own groups for discussion of many travel topics. This site was created for the entertainment of adventure travel lovers worldwide!
Becoming a member of this community is easy. Interested individuals need only to create a Free account on Ziimeo so they can start broadcasting their exciting vacations and gain travel information by viewing posts of other community members. Ziimeo members have the great opportunity to meet different adventure trippers from all walks of life. They can also learn from the traveling and writing experiences of their co-Ziimeo members so they can more effectively share their own travel media in whatever form they choose.
Aside from pure entertainment and exchange of information, Ziimeo also provides opportunities for travel enthusiasts to receive rewards for their contributions to the site. Every now and then, Ziimeo Competitions are being run and great prizes are given away to the winners. This is Ziimeo's way of saying thank you to its loyal members for regularly contributing their travel media to the site. This feature is not available in other bigger video-sharing sites. So, this is actually a big advantage for Ziimeo members.
The latest competition launched by this travel video-sharing website is the Ziimeo VP Competition wherein the participant with the best travel video will receive a 7-day luxurious vacation for four adults in luxurious beachfront Villa Pantai in Candi Dasa, Bali, Indonesia. On top of that,  pocket money of US $1,000 will be given to the winner. Those who want to get a shot at that this enticing vacation can upload their 3 to 5-minute video to the Ziimeo. But check the Ziimeo Competition Page before the promotional time ends. Entries can be of any category: funny, adventurous, exotic, romantic, educational, or even eccentric. Competition closes on May 16, 2012.
Travel geeks all over the world who want to broadcast both their joyful travels and challenging travails to the world now have Ziimeo as a better alternative because it caters exclusively to their needs, unlike other video-sharing websites where their travel media can be overwhelmed by media of other classifications. On Ziimeo, they can feel assured that what they are uploading will be openly received and truly appreciated by a crowd of the same mindset, World Travel. They can even solicit opinions and travel tips from their co-members during on-site discussion. In addition to that, travel junkies feel well-compensated for their effort to enrich the site with their contributions because they are given the chance to participate in Ziimeo's exclusive competitions.
From the very mundane trip to the most out-of-this-world international vacation, Ziimeo always has a space for every travel media that its members want to share. Ziimeo is the travel geeks' gateway to the online world — an easy way for them to show everybody how adventurous they can get. To be part of this unique community and join its competitions Today.