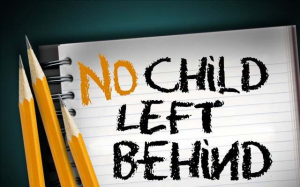 Ten states are being granted waivers to free them from some requirements of the No Child Left Behind education reform law, with President Barack Obama explaining Thursday that the move aims to "combine greater freedom with greater accountability."
Colorado, Florida, Georgia, Indiana, Kentucky, Massachusetts, Minnesota, New Jersey, Oklahoma, and Tennessee are the first of what could be many more states that will no longer have to meet 2014 targets set by the law. In exchange for that flexibility, those states "have agreed to raise standards, improve accountability, and undertake essential reforms to improve teacher effectiveness," the White House said in a statement Thursday morning.
Obama elaborated on the rationale for the decision later in the day, speaking at a White House event attended by teachers and school superintendents.He stressed that his administration remains committed to the overarching goals of raising standards and closing the achievement gap in the nation's public schools. At the same time, "We determined we need a different approach" than what was prescribed by the landmark legislation.
Each of those states granted waivers Thursday offered different approaches. Massachusetts, for instance, set a goal to slash its number of underperfoming students by half within six years; Colorado is setting up a comprehensive online database of assessment measures, among other steps; and New Jersey is developing an "early warning" system in an effort to prevent students from dropping out of school.
In his remarks Thursday, Obama expressed confidence that the academic performance of the nation's students would improve using a more flexible approach — though he also emphasized that any change won't be instantaneous.
Source: CNN
Image: KTUL