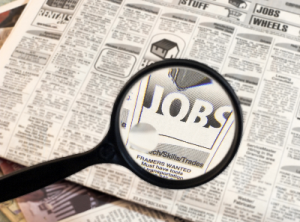 Great news for all business owners worldwide looking for competent virtual or outsourcing employees! iStaffSearch — Global Leaders in Outsouring is launching a limited offer for all clients: One month free job posting on its website. Interested in snagging a deal with one of the best trained and highly qualified virtual assistant for your business project? Read on for more details!
'Free job posting'
iStaffSearch — Global Leaders in Outsourcing is a website with a mission to publish outsourcing services for small and medium enterprises. Here, registered business owners can freely browse around and choose among highly qualified virtual employees without the additional stress of going through the mounds of resumes that they usually have to deal with during the regular recruiting process. That stressful sifting through countless applications? Don't worry about it — iStaffSearch will do that for you. And now, the company has an offer that you surely cannot resist!
iStaffSearch will be offering FREE job posting for one (1) month starting January 15, 2013! We invite you to take advantage of this limited offer because it will end on February 15, 2013. Hurry up, the clock is ticking and competition is increasing!
'Virtual staffing jobs'
In what ways can iStaffSearch help your business? Well, this company helps lessen your hiring tasks by presenting your with a ready list of pre-qualified applicants for your various business needs. The site caters to a wide scope of virtual staffing jobs including Project Manager, Team Leader, Appointment Setter, Social Media Specialist, Video Editor, Email Marketer, Web Content Writer, Data Entry & Researcher, Customer Service Representative, Web Designer, and Affiliate Marketer among many others! Remember, that one-month FREE job posting is yours until February 15. So, take action now!
For more information about our job listings, please feel free to browse through the iStaffSearch home page at http://istaffsearch.com/ and see if you are interested in any of the available outsourcing services openly available. iStaffSource is looking forward to doing business with you!
Image: People Plus