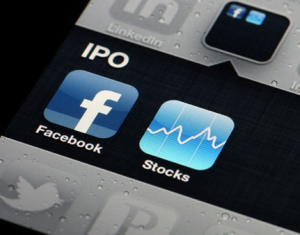 Lots of people believe the stock market is a playground for well-connected insiders. This is an old complaint…but it is one that seems to hang particularly thick in the air these days. The Facebook IPO only confirmed people's suspicions that the game is unfair.
Here was the biggest IPO in the history of US markets. And we learn that big banks and hedge funds got the early dope that Wall Street analysts dropped their estimates for Facebook's earnings only days before the IPO. The small investors, who were not in the know, were led like pigs to slaughter.  Facebook's stock is down 29% since it opened at $42.05 per share on May 18. This grim result is causing a lot of howling about the IPO process and those "damn Wall Street banks." Of course, you could take the view that investors who fool around with hyped IPOs get what they deserve. My sympathies lean in that direction. If you play with fire, you might get burned.
In short, Facebook is another black eye for a market that already has a lot of black eyes. In the last dozen years, we've suffered through two 50% drops from peak to trough, plus a long list of scandals and shenanigans. Facebook just added to the feelings of disgust and revulsion people already felt toward the stock market.
People remember the headline-grabbing stories about certain stocks that "blew up." But meanwhile, there are many stocks that just keep plodding along. There are many, many companies with good managers and decent businesses that give a fair shake to their owners. On a portfolio basis, such stocks can make the little guy a lot of money over time. But you have to know where to fish. IPOs, such Facebook's, are not an ideal fishing hole.
Nothing works 100% of the time, of course. But it's like poker. If you start with aces, you have the odds in your favor. So is the market rigged? Yes. But it's not always rigged against you.
Do you think the Facebook IPO is just another big conspiracy in the stock market? Tell us what you think of this conspiracy theory!
Source: Business Insider
Image: Meme Burn