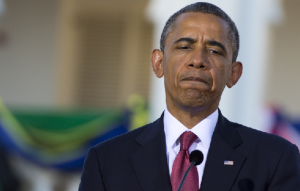 The Obama administration announced Tuesday that it is delaying a major provision in the health care overhaul, putting off until 2015 a requirement that many employers offer health insurance.
'Unworkable and unpopular'
The change in the employer mandate is arguably the most significant concession the administration has made to date.  Sen. John Barrasso, R-Wyo., a critic of the law, seized on the delay as a "clear admission" that the law is "unaffordable, unworkable and unpopular."
The law requires companies that employ 50 or more workers to offer coverage or face fines. The Treasury Department and the White House said that, based on complaints by employers that the system for reporting the coverage was too onerous, they would simplify that system and give employers an additional year to comply. The mandate was originally set to kick in for 2014, but will now start in 2015.
'New marketplace'
The decision effectively means that penalties that would have been assessed against non-compliant businesses will be delayed until 2015. The administration encouraged employers to provide insurance anyway.  While the employer mandate is being delayed, the so-called individual mandate — the requirement that individuals obtain health insurance — presumably remains on schedule for 2014.
The administration also still plans to open up a new marketplace for government-regulated insurance plans on Oct. 1, to take effect on Jan. 1. And a sprawling set of subsidies would also remain in place.  The delay of the employer mandate, though, raises questions about whether more elements of the law might be delayed in the coming months.
Do you think ObamaCare will be a successful overhaul of the health care plan? Feel free to share your thoughts about this issue!
Source: Fox News
Image: Huffington Post