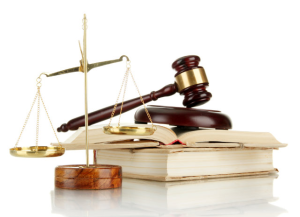 The headlines have been abuzz with the controversy over George Zimmerman's acquittal in the Trayvon Martin murder case. Streets have been flooded by people who protested this acquittal and racial discrimination has been the talk of town.
'Fine line between'
Many people believe that Zimmerman should have been pronounced guilty. Many also believe that Martin was in the wrong. Between the shouts of protests and the silent resignation, what is your opinion about dispensing justice in the wake of a case tainted by racial issues?
Whenever there is a serious case between a white and a black person (or any non-white person, for that matter), the jury is torn between two underlying and mostly unspoken issues. First, there is the issue of discrimination. Second, the issue of right justice.
Under the issue of racial discrimination, the blacks (or non-whites) are usually the victims. For this reason, lawyers, prosecutors and the jurors are usually more careful when treating the blacks because every untoward statement can be seen as discrimination. Under the issue of right justice, there is the burden to prove the defendant's guilt beyond reasonable doubt. And in a case as confusing as the Zimmerman-Martin case, it is easy to teeter on the fine line between dispensing justice rightfully and wrongfully identifying the true victim in the case.
'Racially partial'
What if, in the search for true justice, the rights of the defendant are stepped upon just to avoid being called out for being racially partial? What if, the person that we thought was he victim was really the assailant? What if, even without the race factor, we still have the tendency to condemn the wrong person?
These are difficult questions that warrant careful thought and consideration. These situations can happen all the time, everywhere, to anyone. And we cannot do anything else except hope that the jurors come up with a verdict that is truly right and just.
What is your opinion regarding the Zimmerman-Martin case? Do you think the jury gave the right verdict?
Image: Bossip