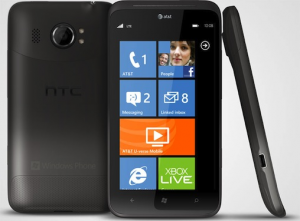 Microsoft may have finally accomplished something it has failed to do at the last six Consumer Electronics Show events I've attended: It has people talking about its phones. Even before Steve Ballmer's Monday night keynote address, I'm hearing "Windows Phone" in various conversations everywhere I travel.
AT&T will launch the first 4G LTE Windows Phone in the HTC Titan II, while Nokia has debuted the Lumia 900 on the same carrier. And SlashGear reports Nokia Lumia 800 has a February launch date in the U.S. as an unlocked, full-price phone. So why the buzz?
First is Nokia's involvement; in February of last year, the company ditched its aging Symbian platform in favor of Microsoft's capable platform. Nokia smartphone sales have sagged and people wondered if this was another exercise in futility. But with its Windows Phone devices, Nokia has picked up not one, but two U.S. carriers for its Lumia handsets: T-Mobile for the 710 and AT&T for the 900. Then there's Windows 8, where a reference design tablet ran Microsoft's OS on Nvidia's quad-core Tegra 3 chip.
Do Microsoft-powered phones have all of the latest and greatest features found on Android or iOS devices? Not yet, but they're getting there and the functions most users do use are in there. In other words, Microsoft's recipe for Windows Phone success has all of the ingredients in place. Now that they've all been cooking the past 18 months, some of the early treats are coming out of the oven. And people here at CES seem hungry for more.
Source: Digg
Image: Computer World