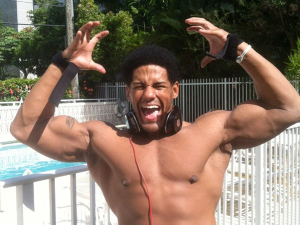 NBA veteran Jason Collins took a big step for gay athletes everywhere when he became the first openly gay athlete in a major American sport back in April. Darren Young may have a similar impact on professional wrestling as he made the same announcement in a candid interview with TMZ.
'Nonchalant manner'
After being asked if a gay wrestler could succeed in WWE, Young casually revealed to the interviewer that he is, in fact, gay.
"Absolutely," he said. "Look at me. I'm a WWE superstar, and to be honest with you, I'll tell you right now—I'm gay. And I'm happy. I'm very happy."
The news might be jarring to some, but the nonchalant manner in which Young made his announcement was perhaps the bigger surprise.
There were no bells and whistles involved; Young didn't call for a news conference or anything of that nature. TMZ is infamous for its ambush interview style, and it appears as though Young's spot was no different. It seemed like a spontaneous decision on Young's part, and he should be commended for that.
'Make a difference'
When asked if he hoped to make a difference by announcing that he is gay, Young admitted that doing so is something that would mean a lot to him.
I hope so. I'm hoping to be able to make a difference. It's very important to me that people understand that somebody's sexual preference shouldn't really matter. It should be about the person.
Do you think there are other gay wrestlers in WWE who will also come out soon? Feel free to share your thoughts with us!
Source: Mike Chiari | Bleacher Report
Image: Philly