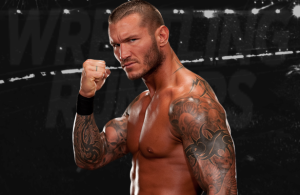 WWE star Randy Orton is fully equipped to withstand the body blows he incurs during the course of a 10-minute bout in the ring. However, he wasn't prepared for what happened on Tuesday night, when a fan entered the ring and did his best impression of a WWE heel during a company event in Cape Town, South Africa.
'Violently attacked'
WWE.com's Staff provided details:
WWE.com has learned that Randy Orton was violently attacked by an audience member during a SmackDown World Tour Live Event in Cape Town, South Africa, this evening. Footage of the attack was captured by a WWE fan and posted to YouTube, and shows the perpetrator striking Orton from behind. The matter is currently under investigation by the local authorities, and the South African fan is being held in jail pending criminal charges. The extent of Orton's injuries are unknown at this time.
'Uppercut to the groin'
Orton stood on the ropes with his arms raised in victory. As reported by David Kruse of PWInsider.com, the fan then jumped the railing and blindsided the wrestler with an uppercut to the groin. Undeterred by the fan's attempt to castrate him, Orton's in-ring celebration quickly turned to rage.
Orton then attempted to kick the fan and gave him the bird as security forcefully removed the attacker from the ring. Kruse reported that the fan might have also attacked Langston ringside during the show.
How crazed should you be before you muster up the courage to attack a WWE superstar like Randy Orton? Share your thoughts regarding this issue!
Source: Ethan Grant | Bleacher Report
Image: Wrestling Rumors