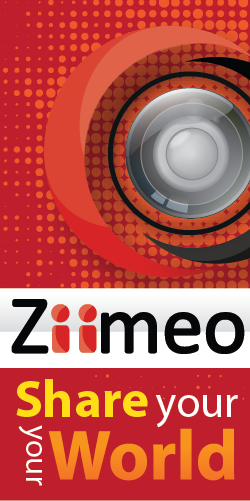 Social media involvement is fast becoming a way of life for most travelers nowadays. The way travel is researched and book has been completely revolutionized by the internet. Every day, more and more travelers increasingly turn to online resources for vacation inspiration, recommendations, and bookings. With the advent of broadband internet services, it is now easier to download and view travel videos online.
Ziimeo is a unique travel video-sharing website dedicated to travelers who wish to open their adventurous experiences to the world. Members of the site can upload their own videos, photos, music, and games, and even create their own groups for discussion of certain topics. Every now and then, the site hosts games and competitions and give away attractive prizes to the winners. It is tailor-made to fit the needs of a travel enthusiast.
Why do travel destinations need social media like Ziimeo? Here are the top 4 reasons:
1.     Generation Y and Social Media Romance
Generation Y is responsible for US $2 to $3 billion being spent every year. They have significant influence over the many of the family's expenses including what car to purchase, where to eat, and where to go on vacation. Plus, almost 96% of Generation Y is on some sort of networking site. Ziimeo is a great way to reach these young people.
2.     Baby Boomers Online
The fastest growing demographic online is women between 50 to 60 years old. They join online networks to tell their friends about their kids and grandkids, catch up with long-time friends, share details of their lives, and showcase their recent vacations. In addition to that, the Boomers constitute the largest chunk of vacation buyers because a lot of them spend their retired days trying to allocate their vacation money.
3.     Ziimeo is free!
Ziimeo offers free membership and usage. You don't need to pay any amount to be a member of the Ziimeo online community. If you are not yet a member, you just need to create a free account in http://www.ziimeo.com and start browsing or uploading your photos and videos.
4.     Leverage
Ziimeo makes it easy for people to share information about their vacations. They upload photos and videos to the site and share the links to their families and friends. Think of it as a word-of-mouth advertising. Ziimeo lets other people do the work for you. This exclusive site tells the story of where they went, how beautiful the place was, what they did there, and how much fun they had during their vacation at a certain place. It is a website where people can easily access proof of your good service and top amenities. The site helps you do all these quickly and easily without the whopping costs that conventional advertising concurs.
These are the 4 main reasons why travel destinations need social media like Ziimeo. Use Ziimeo to your advantage and take your site promotion to a different level.
Travel is considered an investment, and especially during rough times, people will want to make wise decisions regarding their travel destinations. Nowadays, travel videos are exploding on the internet. More and more travelers watch online travel videos and even upload their own videos from their own trips. Ziimeo is the perfect site that you can use to promote your own travel and tourism destination. Go now to open your free account with Ziimeo.